All homelessness starts in a community. But not all communities are at equal risk. Homeless Network Scotland wanted to test a new approach to tackle the uneven distribution of homelessness risk, at the heart of the places most affected by it. We set about to test what happens when 'subject experts' collaborate with 'local experts' and 'lived experience' experts to combine knowledge, insight and problem solving at a local level. And, with thanks to the National Lottery Community fund, to understand how local investment would be targeted too. David Ramsay from Homeless Network Scotland blogs about what was designed and discovered.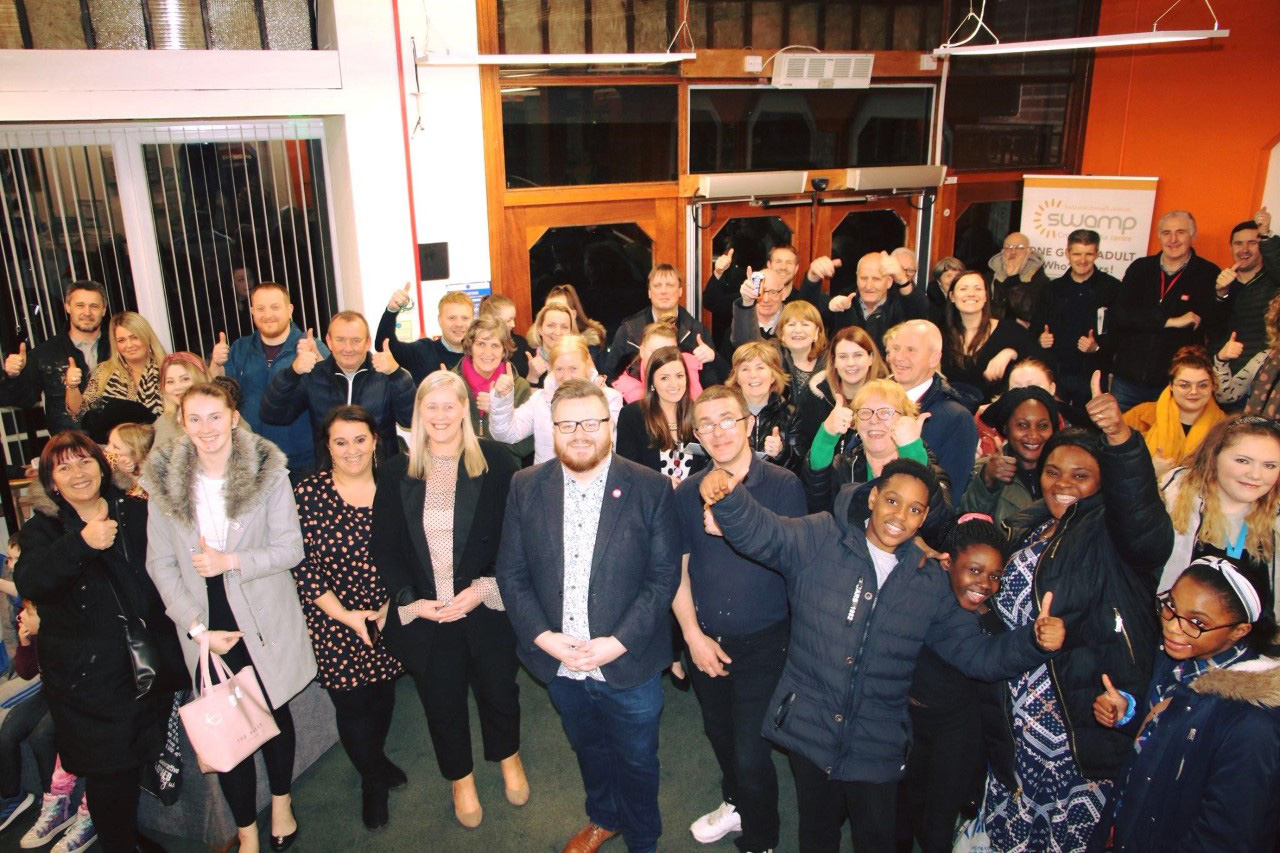 Wawl, can't believe that's been 3 years since we launched this project. It's been an amazing and definitively eventful time, as Covid struck just as we got the project up and running, which meant there was a delay to the project.
So let's get back to where it all began (I think there is a song in that ).
As an organisation we have been working in local communities across Scotland promoting a placed based approach to preventing homelessness at a local level.
A placed based approach embraces a whole community and the assets that already exist in that area, so you're right "this is not rocket science and isn't new." But what is new is the focus on homelessness prevention.
One question I always ask myself? Is using the language of homelessness prevention a barrier for other services out with housing to get involved in trying to protect people's homes? If you think so, what language should we all adopt?
Homeless Network Scotland and others had a shared understanding that some of the answers to protecting people's homes and tackling housing issues are in the community themselves, and each community is different so may need a slightly different approach. Having the flexibility to deal with the slightly changing priorities of each community is one of the main benefits to a place-based approach as the usual response is either, a local authority or national strategy.
Thankfully the National Lottery Community Fund also had the same vision as us and wanted to try and test new ways which would change culture and practice within a local setting and we were able to secure funding to test our ideas across 2 different areas in Glasgow.
We worked in partnership with Unity and Scottish Community Development Centre (SCDC) to deliver a new test-of-change in Greater Pollok and Gorbals which are both in the south of Glasgow. As this was the first time in Scotland that anyone had piloted a test-of-change focusing on prevention, I'm sure you can imagine I was full of excitement and slightly nervous as I wanted this to be a success.
Our approach was simple and not hard to replicate. First thing we did was create a panel of local people who either lived or worked in the area and who had a passion for supporting the local community. once you have a group of people who have the same objectives and goals it makes things so much easier.
Also, another valuable contribution was from the partners involved as well. This was crucial in moving the project forward at the right time. No one has all the answers (though my partner may disagree) the knowledge and expertise from Unity and SCDC really gave the approach we adopted so much more meaning. I also learned so much more about working with people which I'll take forward onto the next project.
The Staying In project funded 6 organisations across both areas, this included housing associations, anchor organisations and small charities. The range of services varied which was a benefit to the local community. The value to the people who engaged with the organisations was simply the right support was on offer at the right time. I would like to see more people have this choice and control over who they engage with and not a one size fits all local authority response.
We want this to be rolled out across other areas, so it'll be important that the right amount of time and support is allocated to smaller charities and organisations to fully get behind this approach. Its important everyone is involved throughout each stage of this process and buy in comes from health, criminal justice, local authorities, and Scottish Government. Everyone has a part to play in their local community and let's do more of what working and keep people Staying In their local area if that is what they want.
The most important thing is that this programme achieved exciting things. We believe that less applications for help with homelessness were made to the local authority from both communities. We also discovered 6 key themes from this programme that we believe could be of interest to other place-based initiatives or inform local responses to homelessness – or could merit further research or development. And we have pointed to 8 key considerations for local partners.
Many thanks to everyone who was involved in this project and let's hope this model can be replicated and rolled out across Scotland soon.
David