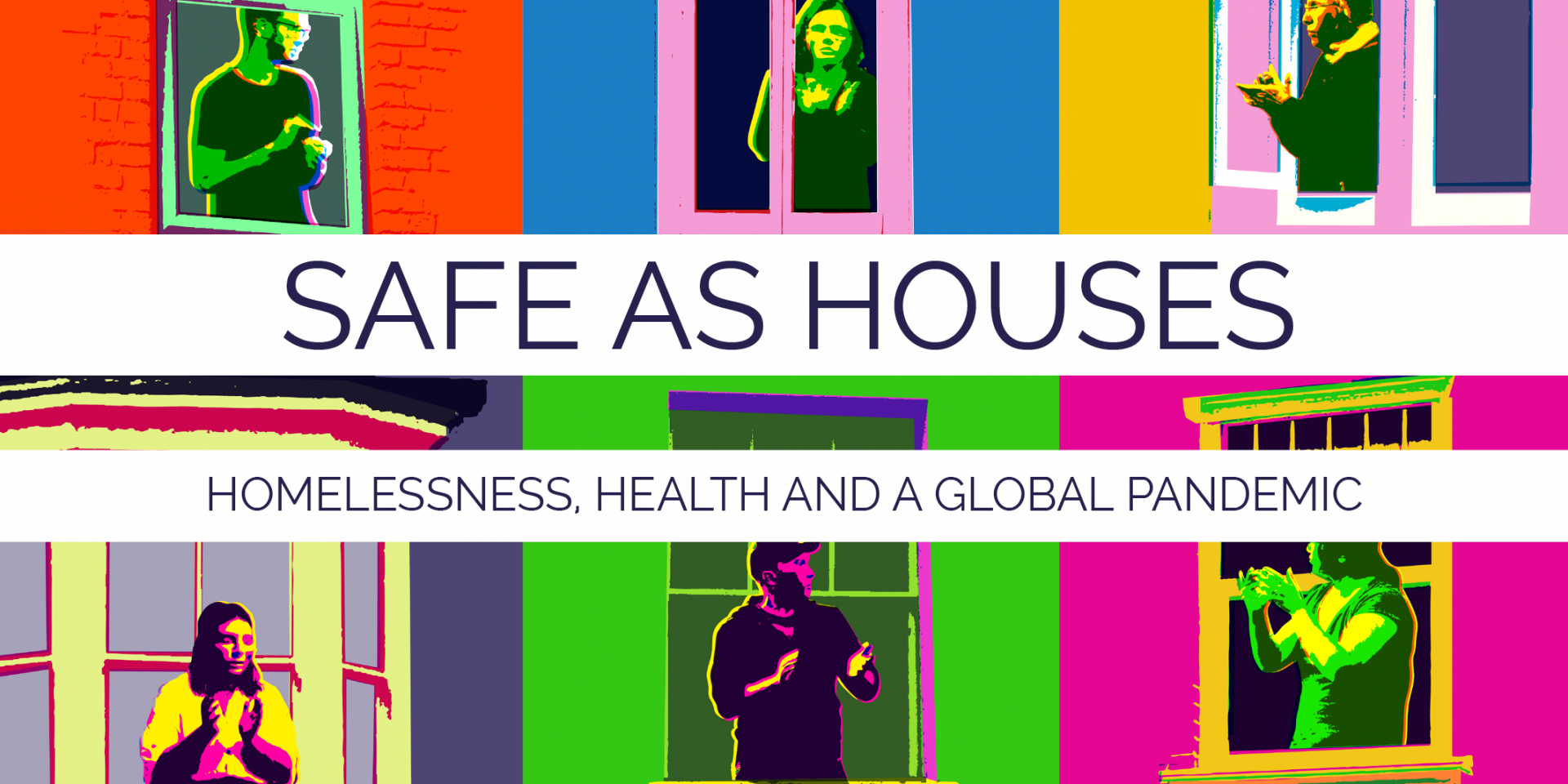 Necessity is the mother of innovation, they (don't quite) say – that's the case for the team here at Homeless Network Scotland as we harness the latest online technology to deliver this year's Scottish homelessness conference. Over three days, choose from a menu of live lounge panel discussions featuring people with their own homelessness stories; insight from sector leaders and politicians; recent learning as we navigate the pandemic and the latest practice updates. We promise there will be no webinar fatigue here.
From Tuesday 20 to Thursday 22 October, Safe as Houses presents a choice of seminars and interactive online sessions – pick-and-mix the elements that interest you most, creating the conference you want while getting on with the day job when you are not taking part.
There will also be an opportunity to put questions directly to the person responsible for Scottish Government homelessness policy. In total, Safe as Houses offers more than 25 different sessions within five themes. Booking is quick and easy and a special thanks this year to our event partners, Bethany Christian Trust and The Salvation Army.
Although unable to meet friends and colleagues in person as planned this autumn we felt it was essential to find a way to connect and reflect on what we know, what we've learned and how we can build a shared understanding from here of what's really needed to resolve homelessness. Most of all, we want to celebrate the extraordinary efforts across all areas – from colleagues on the frontline walking alongside people during the crisis, to policy makers shifting focus to protect those most at risk.
The Safe as Houses conference is shaping up to be a pivotal moment as we go into winter, lining up a new approach to emergency accommodation in the cities and scaling up plans for rapid rehousing across Scotland. Don't take our word for it, here is what some of our speakers and guests are saying.
Pat McArdle CEO of Mayday Trust: "Genuinely delighted to be part of this conference with all the key stakeholders in the room bravely discussing the real-world issues raised by people themselves who are going through the toughest of times."
Lydia Stazen, Director of the Institute of Global Homelessness: "The past six months have accelerated global efforts to end homelessness and taught us so much about what works – and what doesn't – in ending homelessness. Safe as Houses provides a platform to adapt and tailor those lessons for Scotland."
The newly updated Ending Homelessness Together Action Plan is the backdrop to one of the cornerstone sessions at the conference on Wednesday, an interactive Q&A with Kevin Stewart MSP, Minister for Local Government, Housing & Planning. The political theme continues that day with 'Taking the 'P' Out of Homelessness, a lively panel discussion with representatives from all five of Scotland's political parties in Parliament invited. The final day kicks off after lunch with a spoken extract from a new book by award-winning journalist and author Mary O'Hara before moving onto a session on framing homelessness to improve understanding and grow change in society.
We can't wait to see you at the conference. Finally, we would love to be able to say lunch will be provided, but I think this year that would be a logistical challenge too far. Please, bring your own.
Booking is essential, reserve your place at Scotland's annual homelessness conference and quickly set up a profile ahead of the event to join on Tuesday morning from 9:45.