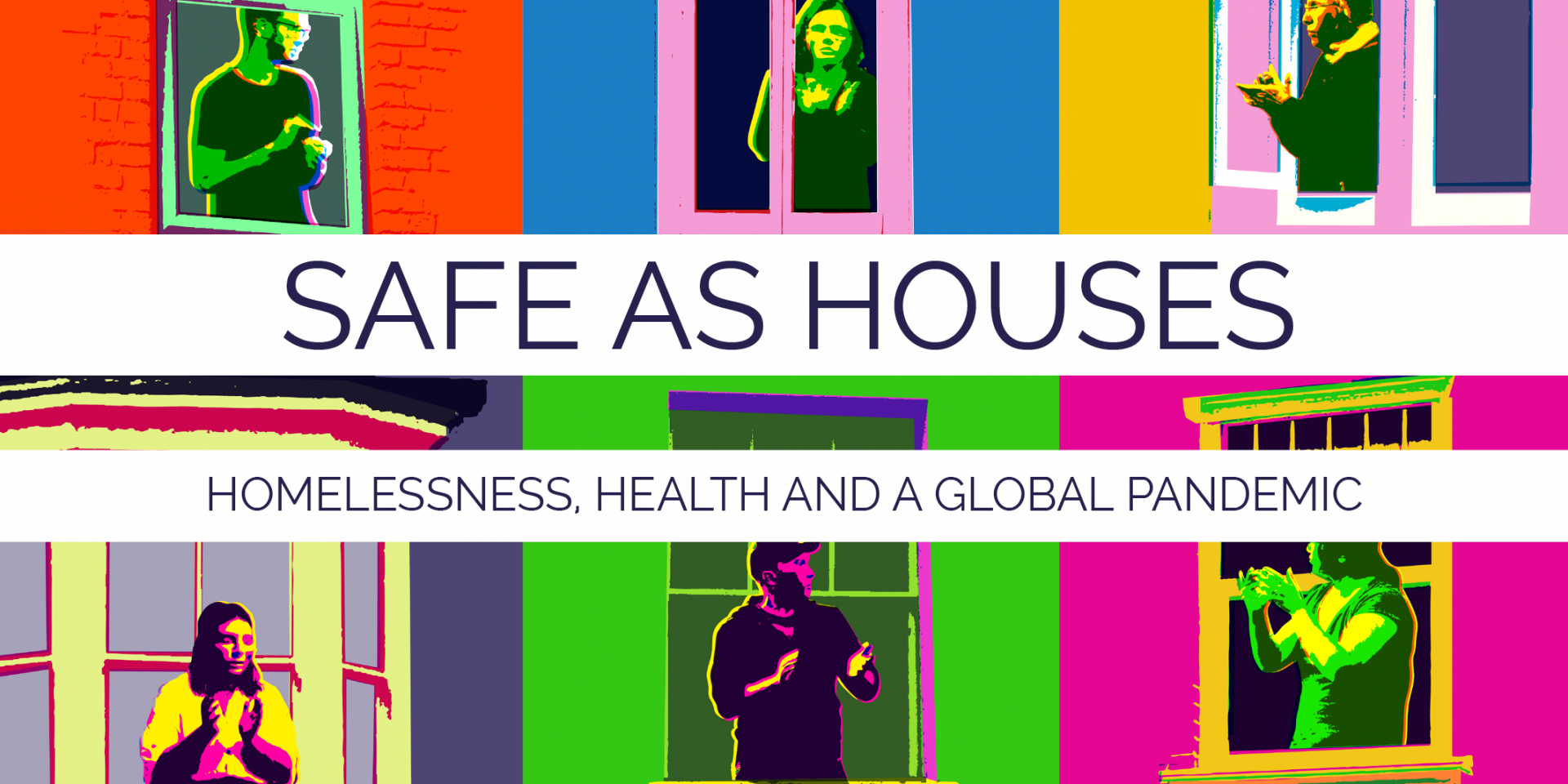 Booking is now open for Scotland's largest networking and knowledge event on ending homelessness.
Across 3 dynamic days (20-22 October), Safe as Houses will explore what is needed to build forward from the last 6 months to make sure that homelessness services – and people directly affected – are not left carrying the can for a global health pandemic.
As well as exciting guest speakers, including Kevin Stewart MSP (Minister for Local Government, Housing & Planning), Safe as Houses will feature live lounge panel discussions and speed training opportunities.
The programme opens for bookings today (Wednesday 30 Sept) previewing more than 25 different sessions within five broader themes to connect and reflect on what we know, what we've learned and how we can build a shared understanding to move forward together. Our themes are:
a global pandemic: drawing out international learning and comparisons on responses to homelessness
whatever the problem, the answer is relationships: exploring the role of relationships as the lynchpin for professional and personal wellbeing
a day in the sun for good law and policy: building from recent successes to ensure it is upheld on the ground every time and for every person
same storm, different boat: redressing the unfairness at the root of homelessness and the impact of the pandemic and its aftermath
if we don't all row, the boat won't go getting alongside each other – in all our different roles – to make a collective impact on homelessness.
Full details of all sessions are available here.
This year we are going online – but with no zoom doom or webinar fatigue! We are using a specialist conferencing online platform to reach further and more creatively – and to make sure every delegate gets a unique conference experience. From 20-22 October 'Safe As Houses' is a menu of seminars and interactive online sessions that lets you pick-and-mix the things you're interested in, meaning you create the conference you want to attend.
Booking is essential, so reserve your place at Scotland's annual homelessness conference today.
We can't wait to see you there.