GHIFT
The Glasgow Homelessness Involvement & Feedback Team
GHIFT Scottish Housing Regulator Report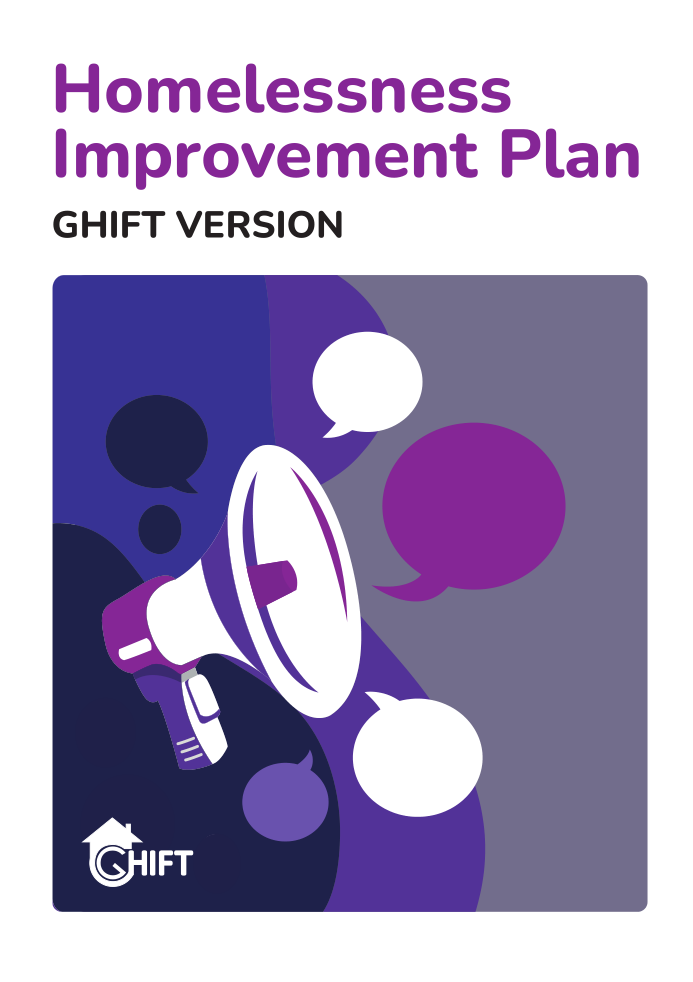 Do you want to end homelessness in Glasgow?
No one understands the need to end homelessness better than people who've been through it so we're
inviting around 10 new members to join the Glasgow Homelessness Involvement & Feedback Team
(GHIFT). You'll be joining a passionate, diverse team of people with lived experience of homelessness
who are at the centre of activity to shape a new direction towards ending homelessness in the city.
We'd love to talk to you if:

• You've got experience of homelessness in Glasgow either current or recent
• You're passionate about making things better for everyone involved in homelessness
• You've got the GHIFT of the gab and don't mind an occasional challenging conversation
• You give off good vibes and are non-judgemental, respectful and open minded.
• You're willing to listen and learn to people and about the plan to end homelessness in Glasgow
Download an application pack here: