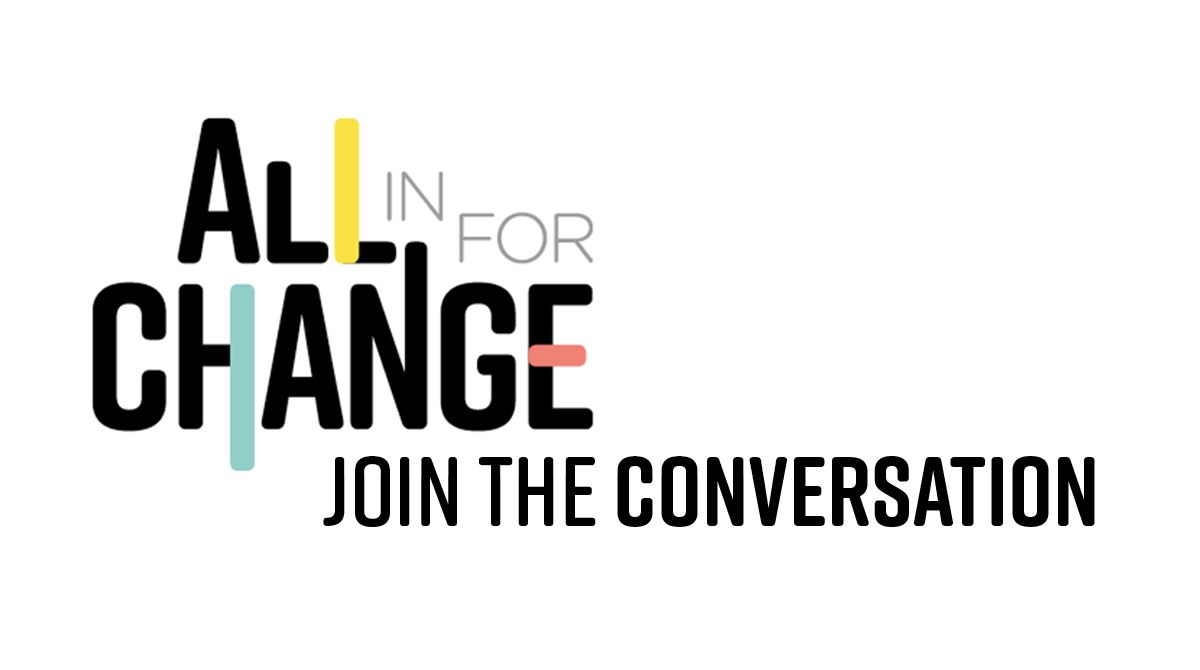 All in for Change
As part of the All in for Change (AIFC) programme, the Change Team want to speak to, and learn from, many different people from across Scotland. People who see how decisions made in policy around homelessness look in everyday life. People who want to share how they think change can really happen.
​Taking our 4 New Directions to end homelessness in Scotland as a guide, we want to ask you:
These conversations will influence policy and strategy at national and local levels, to help end homelessness in Scotland.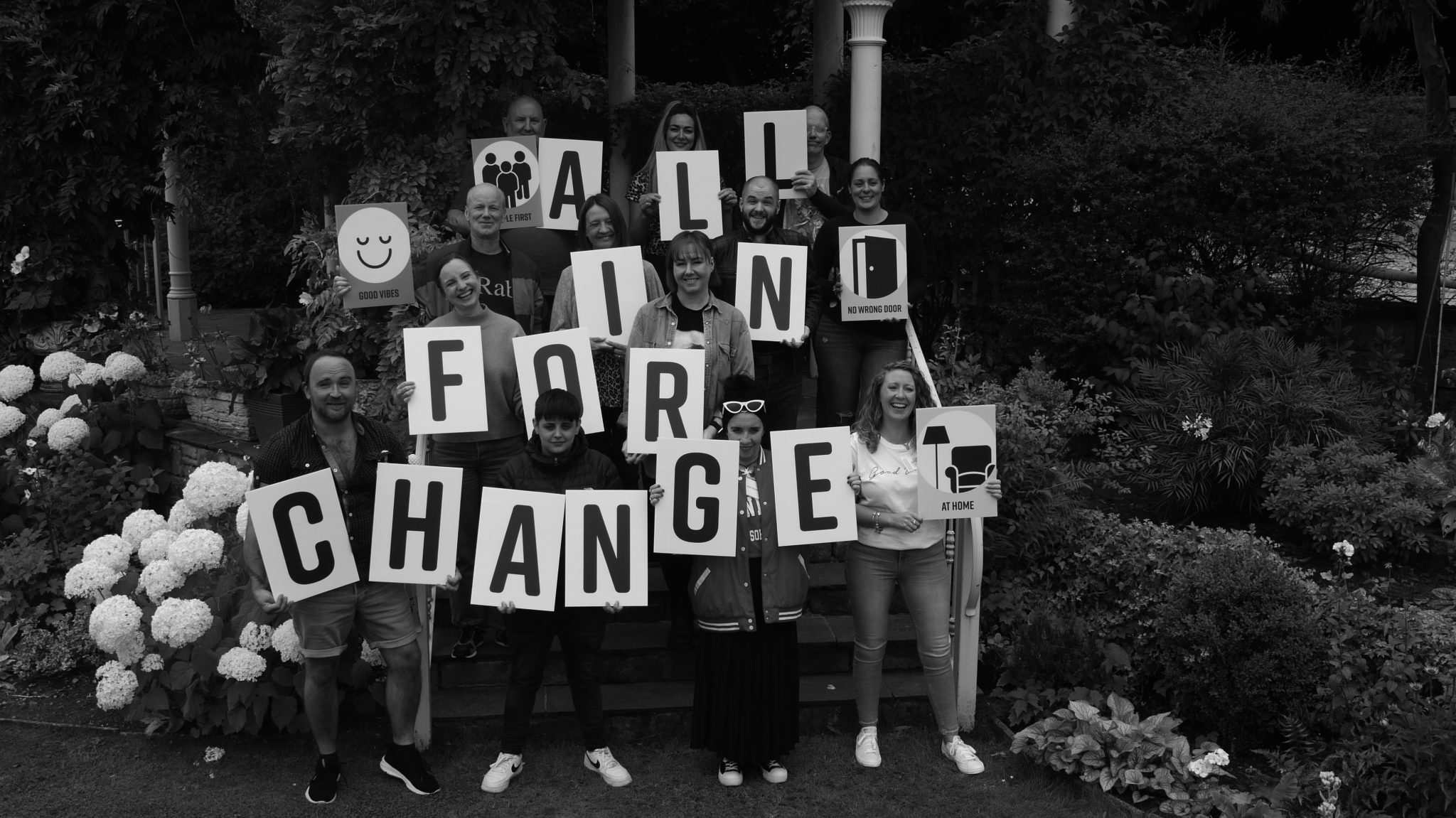 What is All in for Change?
All in for Change is led by a Change Team of people from across Scotland committed to ending homelessness. Every Change Lead brings unique knowledge to the team: we are experts in what homelessness looks like within our networks, for the people who are most affected. We bridge the gap between policy, planning and action on the ground.
Our 4 New Directions are adapted from the Ending Homelessness Together Action Plan
Our 4 New Directions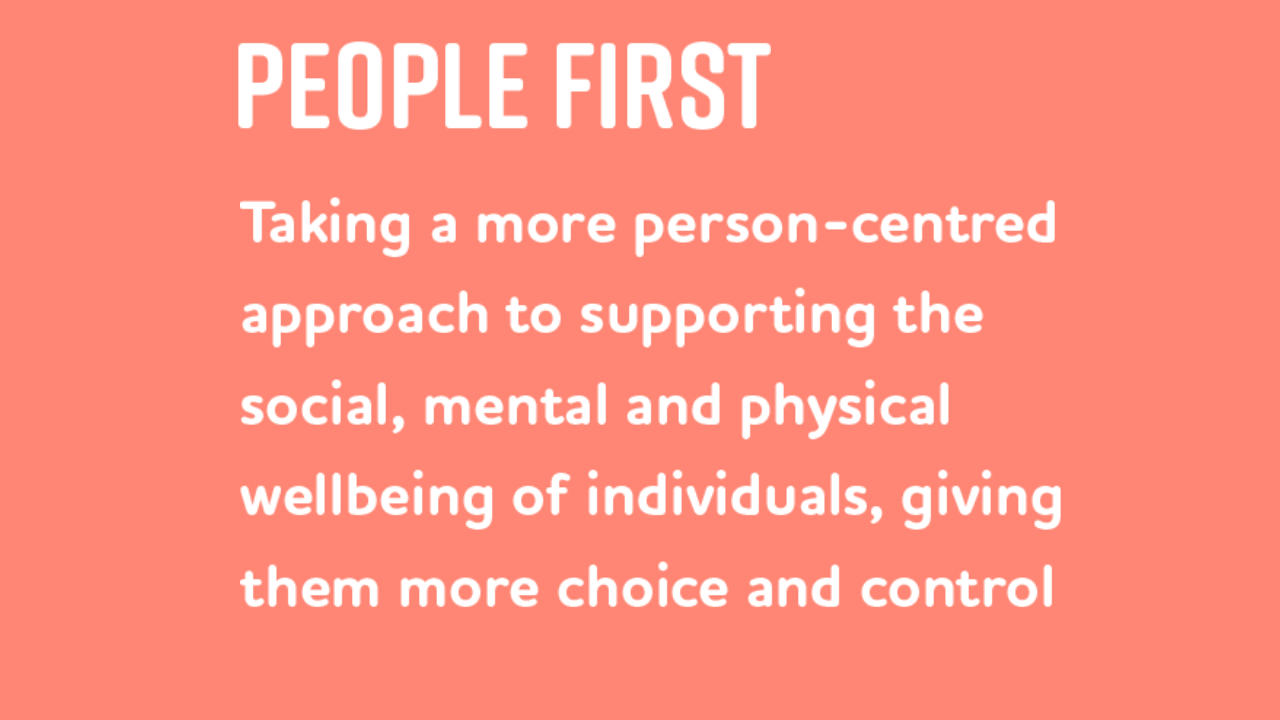 In practice this means we want to ensure that support services are helping people to:
Have choice and control
Contribute and do things they enjoy
Stay healthy, connected to others, and resilient
Move towards mainstream (non-homeless) services and settings
Directly address the material hardship that often underpins their situation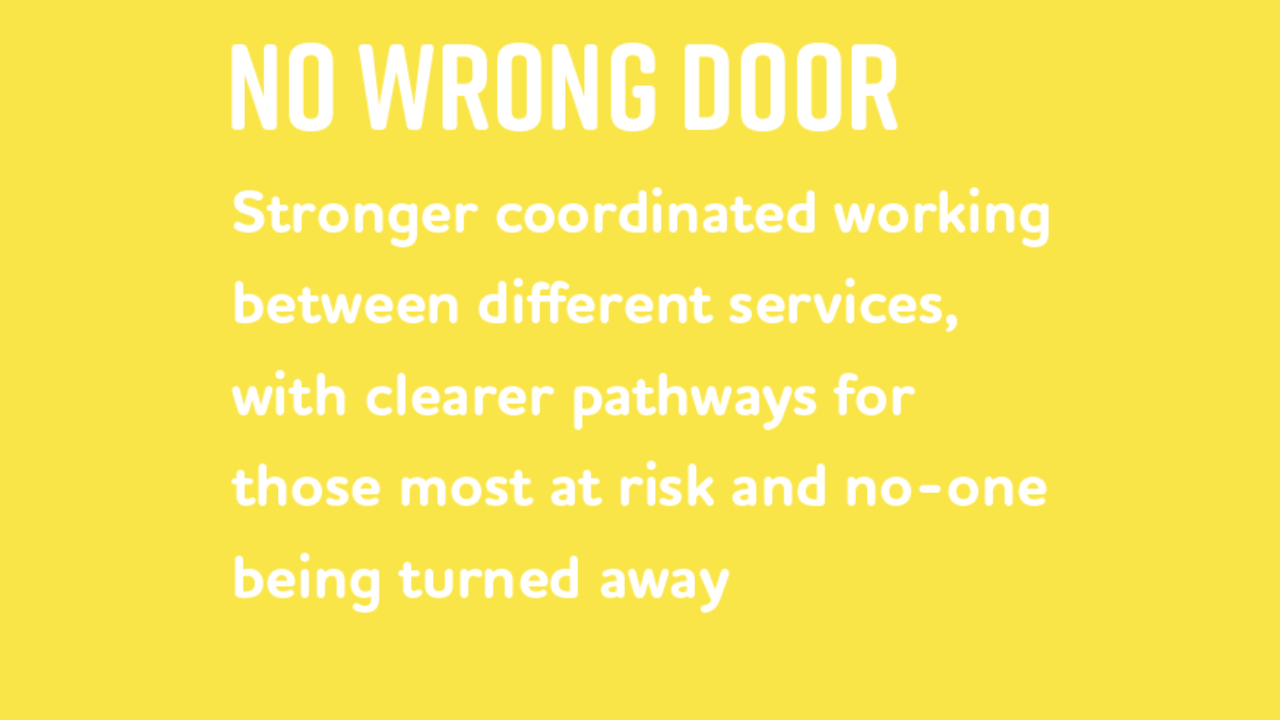 In practice this means we want to ensure that we:
Promote a new duty to prevent homelessness, and clearer pathways for those most at risk
Support joined up working and less silos in services that don't put people first
Ensure less need for people to have to repeat their story
Identify, and keep an eye on, households at risk before they reach crisis point
Have in place universal legal rights in relation to local connection and intentionality
Support new standards and time spent in temporary accommodation, minimising the risk of evictions into homelessness
Have more partnerships to support people who are locked out of the homelessness system (e.g. have no recourse to public funds)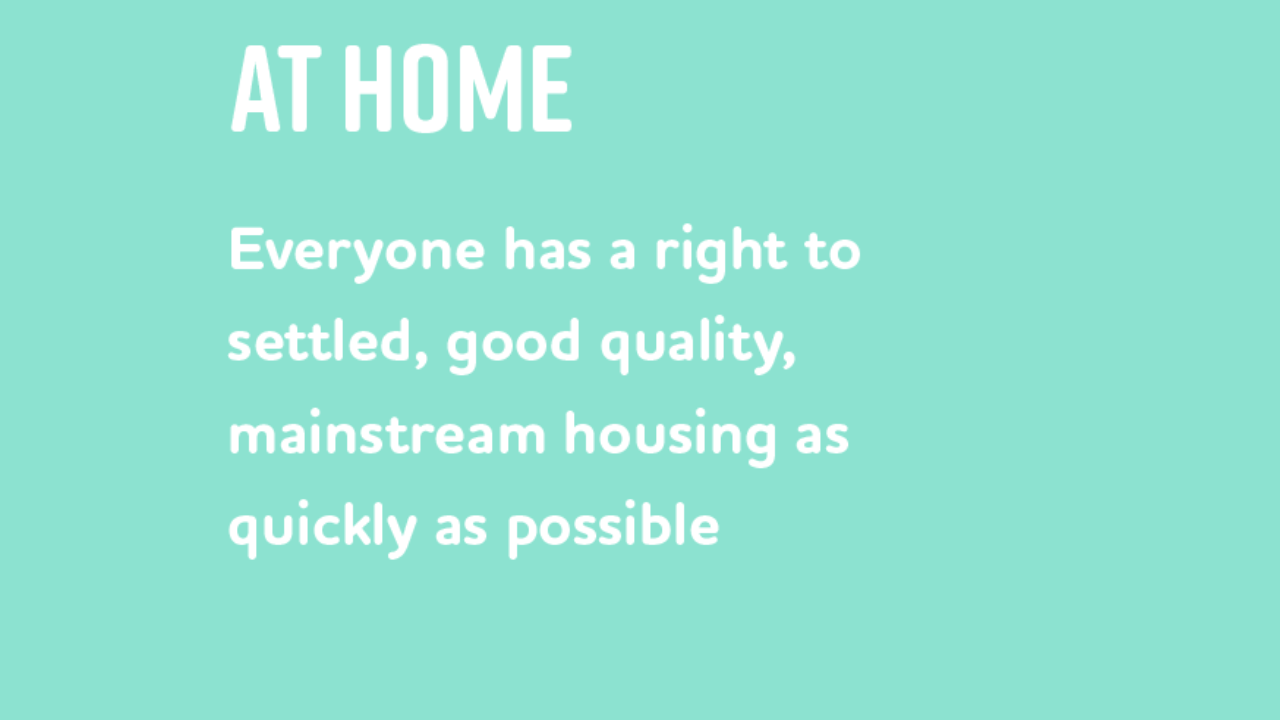 In practice this means we want to ensure that we:
Create a housing & homelessness system that delivers settled, good quality, mainstream housing as quickly as possible
Support a housing & homelessness system that minimises time spent in any form of temporary accommodation, with the fewer transitions the better
Create a housing & homelessness system that responds at the point of need with temporary accommodation that is mainstream, furnished, and in a local community
Support a housing & homelessness system that meets the need for temporary accommodation without accommodating people in dormitory-style night shelters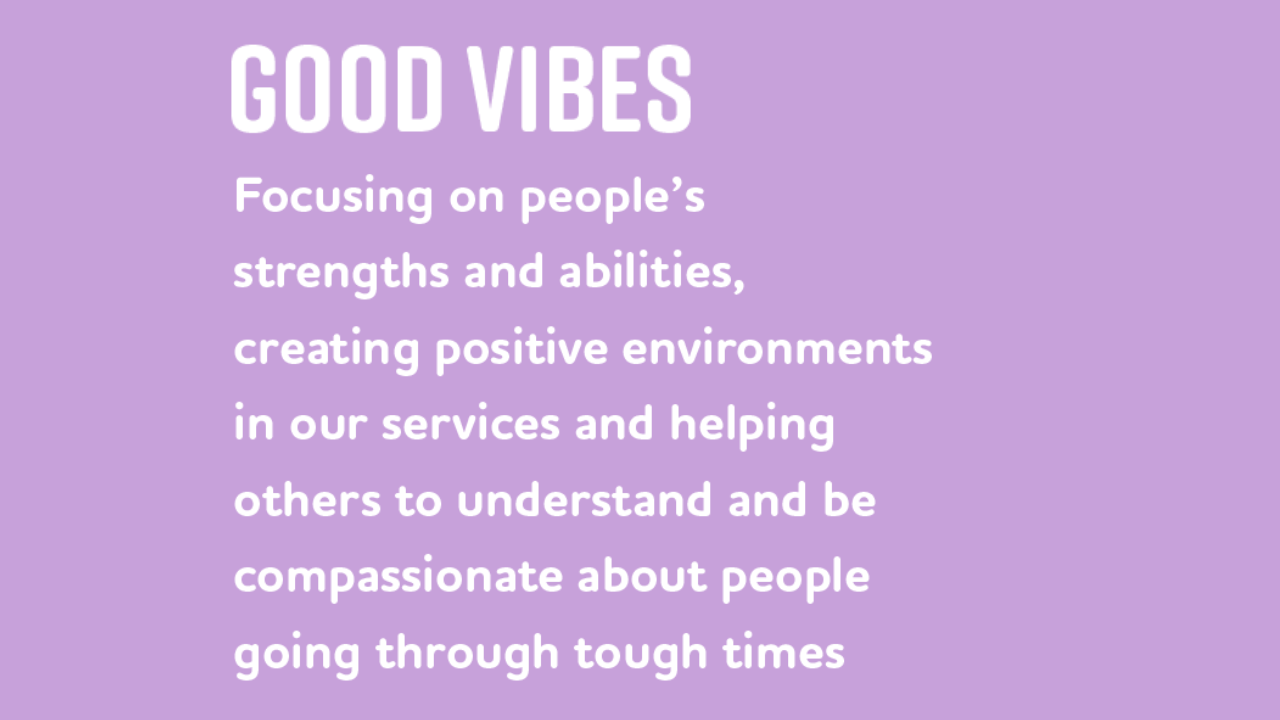 In practice this means we want to ensure it is understood that:
Homelessness is not caused by personal mistakes or habits
We could end homelessness by reducing poverty, increasing access to affordable housing, and ensuring a strong welfare safety net
The attitudes of the general public and support services can have a huge impact on people
Our interactions should be designed in a way that people can understand and take action. This is how we can share power and build a movement for change
---